• TLC Designer • #TinyVineOval • Chilly Fun • Chilly Fun Paper Pack • Coloring • copic coloring • DT - Steph Ackerman • Holiday Fun • Snowy & Evergreen Stencil • Snowy and Evergreen Stencil • Stencil • Tiny Vine Oval • Tiny Vine Oval Die Set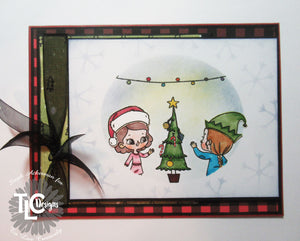 DT - Steph shares a Christmas card with stamps and dies
---
• TLC Designer • #Christmascards • cheryl walker • Chilly Fun • Chilly Fun Paper Pack • Chilly Fun Sprinkles • Christmas • christmas treats • DT- Cheryl Walker • Jingle Time Digital Stamps • layered cards • Santa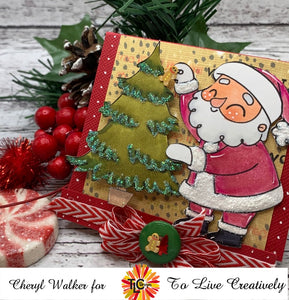 Hello everyone, Cheryl her today with Jingle Time Santa treat holder. Hope you enjoy my post for today! Hugs to all!
Cheryl
---
• TLC Designer • #CreepingItReal • butterfly Rectangle Die • butterfly rectangle frame • Butterfly Rectangle Frame Die • Chilly Fun • Chilly Fun Paper Pack • copic coloring • Creeping it Real Digital Stamps • Delicious Designer Paper Pack • Digital Illustration • DT - Steph Ackerman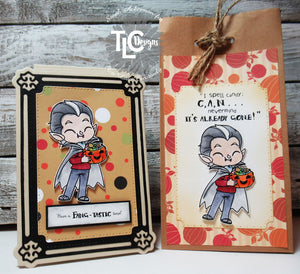 DT-Steph Ackerman shares a sweet Halloween ensemble using an assortment of stamps, dies and papers.
---
• TLC Designer • #Christmas • #Christmascards • #DaisyFrameDie • #Design Team • #dtkinjal • #LandandSeaDies • #SlimlineCard • Chilly Fun • Chilly Fun Paper Pack • DT - Kinjal • DT-Kinjal Trivedi • Ink Blending • Land and Sea Dies • slimline • Zinnia Slimline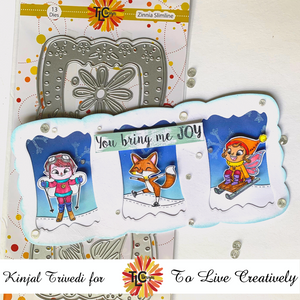 Hello there. I hope you've enjoyed watching our new release of all the new stamps. To inspire you further, I am sharing one of the new releases called Chilly Fun. This stamp set is just too cute and there are loads of ways in which you can use these images. For this card, I die cut two slimline edges from the Zinnia Slimline die set and inked one of them with light blue ink around the edge. Using the smallest frame die from the Daisy frame die set, I die cut three windows on this panel and set it aside. Taking...
---
• TLC Designer • Chilly Fun Paper Pack • DT - Rosemary Bridges • See Ya On The Slopes Digital Stamps • Slimline Multi-Slider Die • Snowy and Evergreen Stencil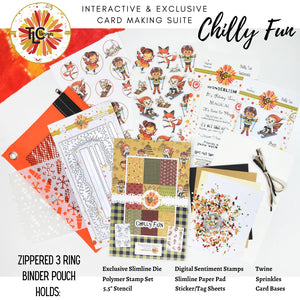 Happy Monday everyone! We have a NEW RELEASE launching today at TLC Designs that is full of amazing goodies! There are several new polymer stamps, new digital stamps, and something BRAND NEW to the TLC Store....an Interactive Card Making Suite Bundle!