• TLC Designer • #AztecSunshineDie • #CelebrateSentiments • #LandandSeaDies • #ScallopedRectangleGarden • #TiptoeFairyDance • #YouAreMySunshinePaperPack • Aztec Sunshine Circle Die • Aztec Sunshine Die Set • Aztec Sunshine Dies • Celebrate • celebrate sentiments • Celebrate Stamp Set • Coloring • copic coloring • DT - Steph Ackerman • Land and Sea Dies • Land and Seas Die • Scallop Rectangle Garden Die • Scalloped Rectangle Garden Dies • Tiptoe Fairy Dance • Tiptoe Fairy Dancy • You Are My Sunshine Paper Pack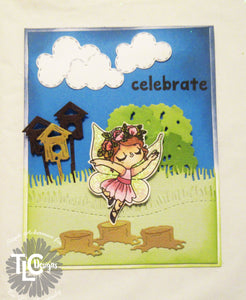 DT - Steph has created a sweet celebratory card using the Tip Toe Fairy stamp with assorted dies
---
• TLC Designer • #CelebrateSentiments • #Delicious • #DeliciousPaperPack • #InteractiveCards • celebrate frame die • celebrate sentiments • Celebrate Stamp Set • DT - Steph Ackerman • See you in the Center dies • Sweetie the Dragon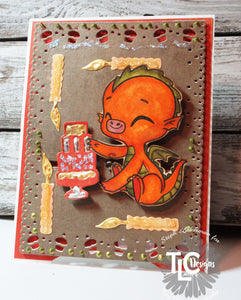 DT-Steph Ackerman shares how she created an interactive card using the Celebrate Frame Die and elements from the See You in the Center Die
---
• TLC Designer • #BloomingMedley • #CelebrateSentiments • Birthday • Blooming Medley Designer Paper • Celebrate • celebrate frame die • celebrate sentiments • Celebrate Stamp Set • DT - Steph Ackerman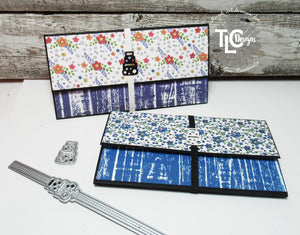 DT Steph Ackerman shares how to create quick and easy gift card holders using stamps, dies and papers from TLC Designs.
---
• TLC Designer • #SceneBuilding • #ZinniaSlimline • Celebrate • Celebrate Stamp Set • DT - Steph Ackerman • Foraging Fairies Digital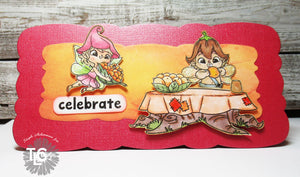 It's time to celebrate as DT-Steph uses dies, papers, stamps and digital images to create a sweet scene.
---
• TLC Designer • Celebrate Stamp Set • Creeping It Real Digital Papers • DT- Danni Bindel • Poetic Pixie Digital • Rosie Sentiment Die • Watercolor Naturals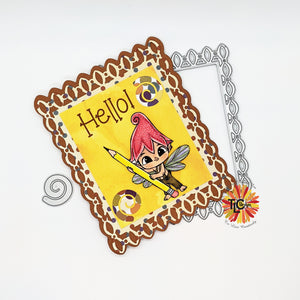 DT Danni creates a happy hello card using Poetic Pixie Digital Stamp and other awesome TLC Designs products!