• TLC Designer • #ForestPals • #InteractiveCards • #TinyVineOval • Celebrate Sweetly Stencil • cheryl walker • DT- Cheryl Walker • Forest Pals • Fun Fold • hidden message card • Interactive Card • Interactive Die • layered cards • See You In The Center • See you in the Center dies • Sincerely Yours Digital paper • Sincerely Yours Slimline stock paper pack • Tiny Vine Oval • Tiny Vine Oval Die Set
Hello crafty friends, I have a fun fold card today with a hidden message &
videos
to share. Hope you enjoy! Hugs, Cheryl
---
• TLC Designer • Birthday • Birthday card • Celebrate • Cherry on Top Die Set • cheryl walker • cupcake • cupcake card with pocket • cupcake cards • DT- Cheryl Walker • Fun Fold • layered cards • pocket card • Spring fun design paper • Tag • Turtle-icious • Turtle-licious • Tutorial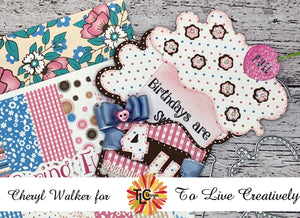 Video tutorial on making the Cupcake Pocket card with tag.
---
• Shanna Slater • DT-Shanna Slater • Fun Fold • Perfectly Precious Paper Pack • Tiptoe Fairy Dancy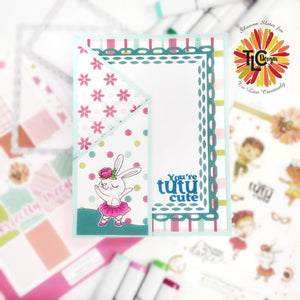 Join Design team member Shanna as she creates a Fun Fold card featuring dies. stamps, and papers all from TLC Designs.