• TLC Designer • #SceneBuilding • #SlimlineCard • Coloring • Digital Stamp • DT Shannon • Parlor Stamp Set • Pizzaria Digital Stamps • Scene Card • slimline • Slimline Card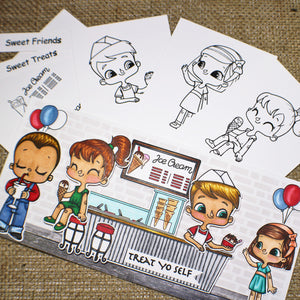 Hello my crafty friends.  My name is Shannon with cards by Shannon Lee.  I am so honored to have the opportunity to be a new member of the design team here on the TLC Designs blog. I know now that TLC Designs has been around for a few years, but I just came across them a few months ago.  I instantly fell in love with Tammy Louise's whimsy designs.  Not to mention the reasonable prices of the products.  I can't think of another company that has her caliber of products for the prices TLC Designs offers their product for. They...
---
• TLC Designer • Ben Bot Digital Stamp • Bot Besties Digital Stamps • DT - Rosemary Bridges • Krafty & Sweet Slimline Digital Paper • Mix & Match Hop • Pizzaria Digital Stamps • Sketch-EZ Challege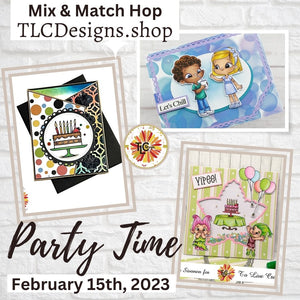 Happy Wednesday friends! Today we have a Mix & Match Instagram Hop! The Design Team was challenged to combine recently released product with older product to give you inspiration on how the TLC stamps, dies, and papers can be mixed together. Head over to the
TLC Designs Instagram Page
for all the details and Hop list. I've also included some information below.
---
• TLC Designer • DT - Rosemary Bridges • New Release • Pizza Pals Digital Stamps • Pizzaria Digital Stamps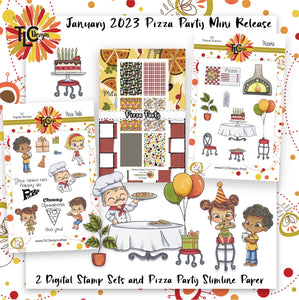 Happy Wednesday everyone and welcome back for our first release of 2023! Today, we have a mini digital release revolving around one of my favorite foods...PIZZA!