• TLC Designer • #Design Team • #DigitalStamps • #SlimlineCard • Coloring • Digital Illustration • Digital Stamp • Happy Bouquet Digital Stamp Set • slimline • Slimline Card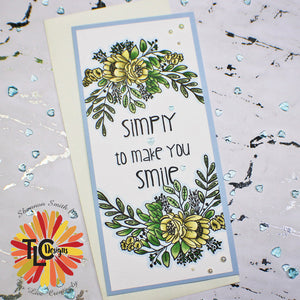 Hello my crafty friends. My name is Shannon and I'm so happy to be here with you on the TLC Designs blog. I hope you're enjoying the spring weather. I know I am.   If you've read any of my recent posts, you know that I am a new fan of digi stamps.  They are so much fun! You can print them individually or create an entire one-layer scene with them. If you haven't tried digital stamps, I highly recommend them.  The design possibilities are endless and their price point is unbeatable. Today's post is about digi stamps, but I...
---
• TLC Designer • #ColorInspiration • #InkBlending • Coloring • DT Marj Banzales • Emerald Fall Paper Pack • Happy Bouquet Digital Stamp Set • See you in the Center dies • Sweetie the Dragon • You Are My Sunshine Paper Pack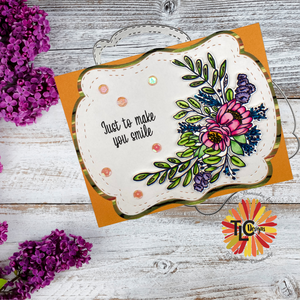 Design Team Member Marj colored the beautiful bouquet from TLC Designs.