• TLC Designer • #Christmas • #Peppermint Paper Pack • butterfly Rectangle Die • butterfly rectangle frame • Butterfly Rectangle Frame Die • cheryl walker • christmas tag • christmas treats • Delicate Poinsettia • Delicate Poinsettia Stamps • DT- Cheryl Walker • Loving Petals Square Die • Peppermint Paper • Peppermint Slimline Digital Paper Pack • treat box • treat holders • Tuesday Treats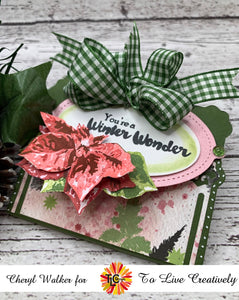 Hello crafty friends , today's treat holder was made using the TLC Designs Butterfly Rectangle Frame die set, along with the beautiful Delicate Poinsettia stamp set. Hope you enjoy! Hugs to all, Cheryl
---
• TLC Designer • #CreepingItReal • #CreepingItRealPaperPack • #easyquickcards • #Halloween • #JackOGnome • cheryl walker • Creeping It Real Digital Papers • DT- Cheryl Walker • fall cards • Halloween treats • layered cards • Tuesday Treats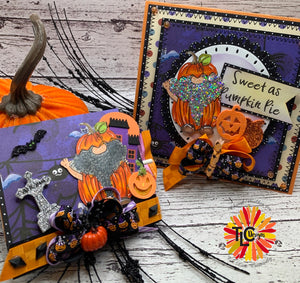 Hello crafty friends and Happy Tuesday to you all! Cheryl here with 2 projects today using the darling Jack O' Gnome Digi from TLC Designs. Absolutely Love this darling gnome, as he is super cute! I made a card and a little treat holder, super fun! So for my little treat hoder: I chose to use the Creeping it Real design paper from TLC designs and cut it to fit the front of my matchbook candy holder. Now this comes in digital form or you can buy it in paper form. I love this darling paper. Next My darling Jack O' Gnome was colored using...
---
• TLC Designer • #CreepingItReal • #Halloween • #JackOGnome • #LovingPetalSquares • Creeping It Real Digital Papers • DT- Cheryl Walker • gift box • hallow • Loving Petals Square Die • treat box • Tuesday Treats
Hello crafty friends , today I have a super fun & simple treat box I made for today. Hope you like , and thank you for stopping by! Hugs to all! Cheryl
---
• Shanna Slater • Tuesday Treats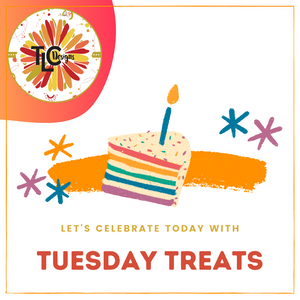 Hello and welcome!   Today is Tuesday Treats!  Which means it's time to make sure you all have seen the wonderful content created by our UBER TALENTED and creative design team! Kendra has a tutorial over on the YouTube channel that features the new Outdoor Friends digital stamps set and loads of fun digital papers!  She created an amazing Tri-Fold shutter card and walks us all through the process!  You can view her tutorial HERE.  Guest Designer Rosemary has worked her magic with the Turtle-iscous stamps and Daisy Frame dies and shared this beauty with us all recently!  Isn't it...
---
• Shanna Slater • Tuesday Treats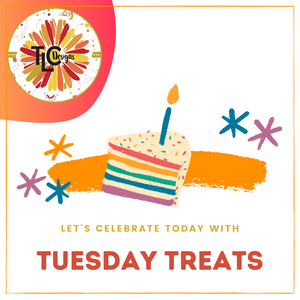 Come and see what the YouTube design team has been creating and get caught up about important announcements and challenge updates!