• TLC Designer • Daisy Frame Die • DT - Rosemary Bridges • Land and Seas Die • Trolling By Stamps • Turtle-icious Stamp Set
Happy Tuesday friends! It's Rosie here today sharing a card using two different stamp sets along with two different die sets. I love that the stamps and dies from TLC Designs can be combined in various ways to create fabulous cards! 

---
• TLC Designer • #DaisyFrameDie • #KraftyandSweetPaperPack • #TiptoeFairyDance • cheryl walker • Daisy Frame Die • DT- Cheryl Walker • Krafty & Sweet Slimline Digital Paper • Tiptoe Fairy Dance • Tiptoe Fairy Dancy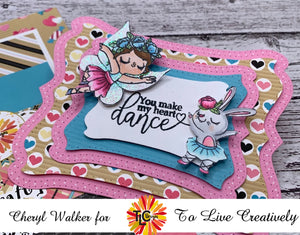 Hello crafty friends and Happy Tuesday to you all! I do hope you all had a very Merry Christmas! Today's card I'm sharing with you was designed using the darling Tiptoe Fairy Dance Stamp set. Just love this darling set, so many cute images in it. So for todays card I chose to use 2 of them. To start with I chose the die set called Daisy Frame Die, and cut out all my layers using pink card stock and the beautiful Krafty & Sweet Design paper. Next I stampe my sentiment on the white card stock. My images were...
---
• TLC Designer • #Christmascards • #DaisyFrameDie • #Stencil • Chilly Fun Sprinkles • Christmas • Daisy Frame Die • DT - Steph Ackerman • Snowy & Evergreen Stencil • Snowy and Evergreen Stencil • The Gift of Love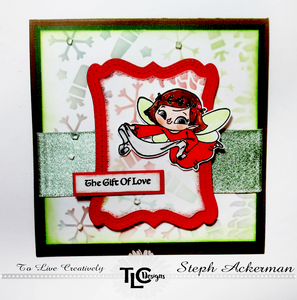 DT-Steph creates a lovely Christmas card with amazing stamps, dies and stencils from TLC Designs.
---
• TLC Designer • Daisy Frame Die • Snowy Skies Slimline paper • Tangii Crain • Warm & Fuzzy Unicorn Stamps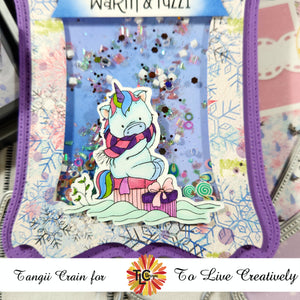 Hello and Happy Wednesday! 
Tangii
 here and it's time to bust out some warm & cozy cards!  Come and see how I made this sweet shaker card!
---
• TLC Designer • #BloomingMedley • #DaisyFrameDie • #Design Team • #DigitalStamps • #ForestPals • #HappyBloomDay&Clouds • #hellocard • #kittengems • #OvallilyFrame • #RosieSentiment • #Stencil • #TinyVineOval • Blooming Medley Designer Paper • copic coloring • Daisy Frame Die • DT - Steph Ackerman • Forest Pals • Happy Bloom Day & Clouds Stencil • kitten Gems • oval lily frame • Rosie Sentiment Die • Tiny Vine Oval • Tiny Vine Oval Die Set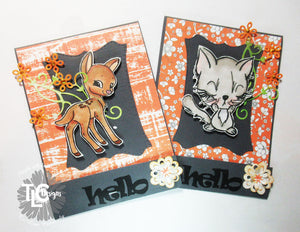 DT Steph Ackerman shares how to incorporate an assortment of stamps, dies and papers to create matchbook cards.