• Tammy Louise Cunliffe • Dt Call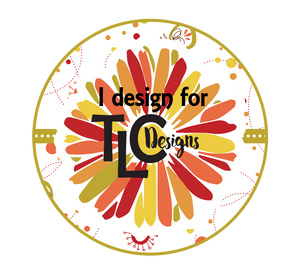 TLC Designs is announcing their newly appointed designers for the TLC Designs brand of paper crafting products.  The remainder of 2021 inspiration will include 8 Full Time Dt, 4 Guest Designers , 2 Brand Ambassadore, 2 You Tube /IG designers and a Release/hop DT member too!  It's destined to be a fantastic run!  Join us! 
---
• Tammy Louise Cunliffe • Double Dial Die 1 • Dragons In Autumn Digi Paper • Dt Call • FB LIVE • Interactive Dies • Land and Seas Die • Scalloped Rectangles Garden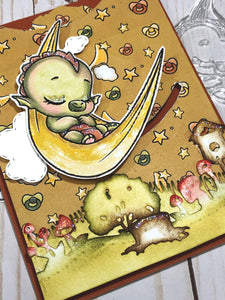 "Dreamer the Dragon" is the new little Dragon illustration from TLCDesigns.shop. This project is combining this adorable image with many different products available to create this adorable little scene!  And when you turn the dial . . .  His hammock swings left and right!  It's truly an adorable AND fun card project!  Full step by step tutorial included in the video!
---
• Tammy Louise Cunliffe • Dt Call • DT Call 2020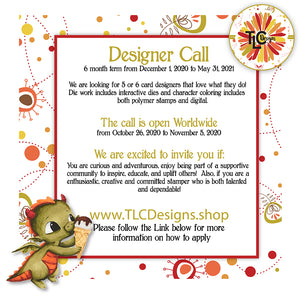 TLCDesigns.shop Card Stampers and Artists 2020 Worldwide DT call opens 10-26-20 and ends 11-5-20.  TLCDesigns.shop DT term is 6 months from 12-2-20 to 5-31-21.  If you feel you're a fit, apply NOW!   Good luck!