• TLC Designer • #ForestPals • Christmas • christmas tag • christmas treats • DT - Steph Ackerman • Forest Pals • Happy Dragonfly Circle • Holiday Fun • Holiday Tag • Holidays • Jingle Time Digital Stamps • Snow Buddies • Snow Buddies Digital Stamp Set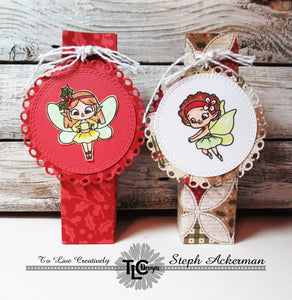 DT-Steph shares some sweet candy pouches that are perfect for holiday gift giving.
---
• TLC Designer • Ben Bot Digital Stamp • DT Merja Sivonen • Foraging Fairies Digital • Magical Delight digital paper • Snow Buddies • Snow Family Fun Tree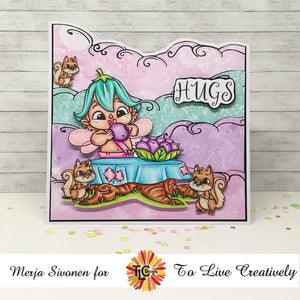 Check out this cute fairy card with pastel color scheme made by Merja.
---
• TLC Designer • #DigitalStamps • #DT Marj • Coloring • DT Marj Banzales • Snow Buddies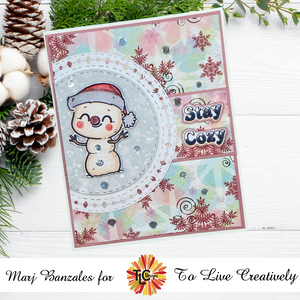 DT Marj showing Snow Buddy to stay cozy.
---
• TLC Designer • Classic Santa Slimline Paper Pack • Rosie Sentiment Die • Snow Buddies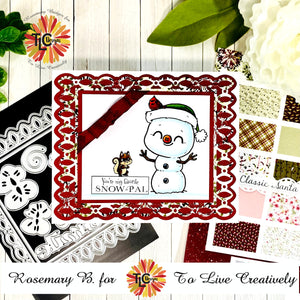 Happy Sunday everyone! On the 15th, TLC Designs Shop released several new digis, and introduced a new illustrator to the TLC Designs family...Krista Smith [Krista Smith Stamps]. I created a Christmas scene card on the 15th showcasing the new stamp set from Krista called Gnomeone Like You. You can view it on my Blog HERE.
Today, I'm featuring another awesome new set called SNOW BUDDIES illustrated by the talented Maria Medel. This set has the cutest snowman, along with an adorable bird and squirrel. I think they are just the sweetest friends ever!
---
• TLC Designer • DT - Melanie Smith • Frosty Fairies • Snow Buddies • Snowy Skies Slimline paper