• TLC Designer • #AlicornHappiness • #ColorInspiration • #InkBlending • #InkyFingers • #SceneBuilding • #TLCDesignsChallenge • #Toga'sandBubbles • Aviary Oval Die • Celebrate • celebrate sentiments • Digital Illustration • Dreamer • DT Amanda • Outdoor Friends
Hello crafty friends! It's DT Amanda here from 
@CaveWitchCrafts
. Today, I'm sharing my last June TLC Designs Challenge color board-inspired card. You still have two days to enter to be our lucky winner!
---
• TLC Designer • #SceneBuilding • celebrate sentiments • DT - Steph Ackerman • Outdoor Friends • Scalloped Rectangles Garden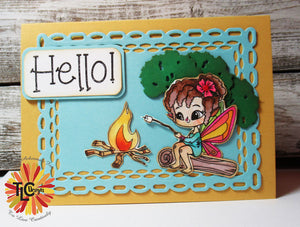 DT-Steph shows you how to build a sweet scene using assorted stamps and dies from TLC Designs.